Book a local city tour in Kamensk-Uralsky! The first metallurgical factory in the Urals was founded here 300 years ago. Now it is the third largest city in Sverdlovsk region and the largest industrial center in the Middle Urals.
Kamensk-Uralsky is often called an Open-Air Museum due to its location on the scenic banks of the Iset River and the Kamenka River. Our city landscapes are unique and breathtaking. Get acquainted with unique natural landmarks. Explore our majestic, lofty and bizarrely-shaped rocks such as the Stone Gate rock. You will be able to see the fossilized shells of ancient mussels on its surfaces.
Visit the most interesting places during our 2-hour local tour. Explore this beautiful city to discover real Russia!
Looking for business partners? Just let us know, and we'll find one right here! Kamensk-Uralsky is one of the fastest-growing cities in this region. It has all industries of national economy: fuel-energy and metallurgical complex, machinery construction, light and food industry, machining, transportation, and communication. We'll help you translate your business letters, etc., or arrange your visit to your partner's office / production facilities. Contact us now for details.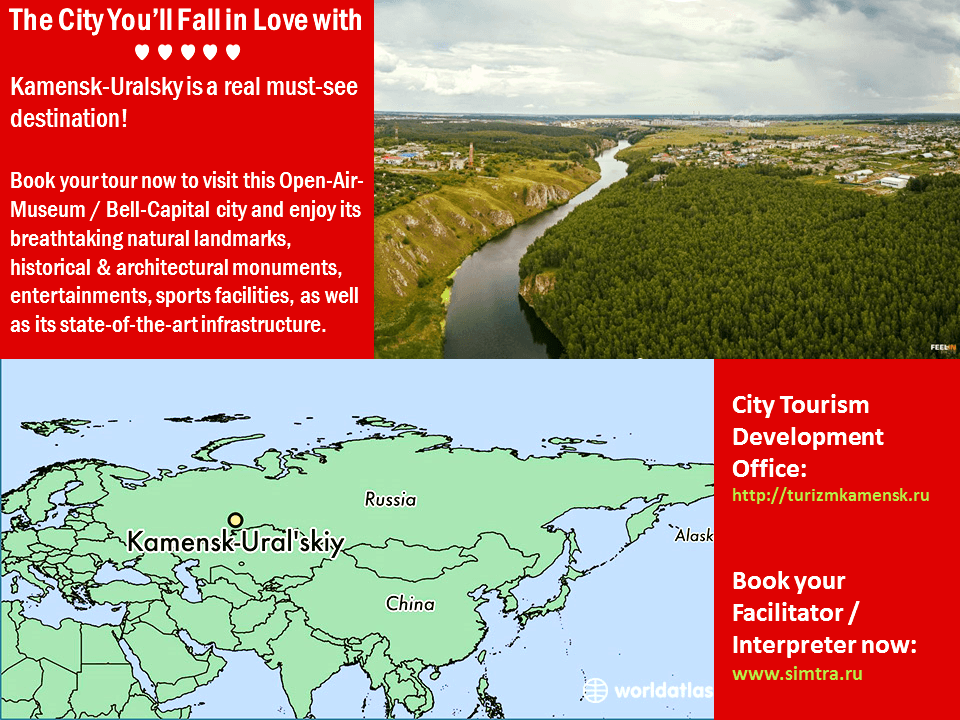 Book your Facilitator/Interpreter now: info@simtra.ru